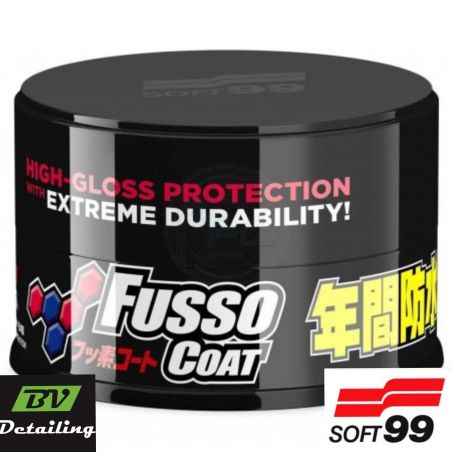  
Soft99 Fusso Coat 12 Months Wax Dark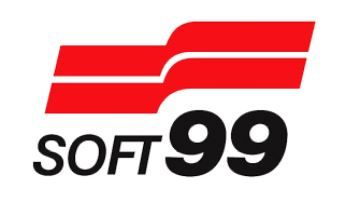 Incorporating a highly resilient fluoropolymer for long-lasting paintwork protection against UV, rain, dirt, and other unwanted residues, Fusso Coat 12 Months has been formulated for exceptional hardness, giving it unmatched scratch-resistance and relentless durability. The finest Japanese polymer technology has been employed to give your vehicle a thick, clear barrier for sharp looks, protection against corrosive contaminants, and superior beading to ensure liquids just slide right off. All this with a longevity that gives you maximum protection with minimum hassle!
How to use the product
1. Before giving your vehicle Fusso Coat protection, be sure to wash and thoroughly dry it.
2. Apply a moderate amount of paste to the included sponge, and spread over the body thinly and evenly.
3. After the surface is dry (between 5 and 20 minutes depending on temperature), wipe off with a soft, dry towel to finish.