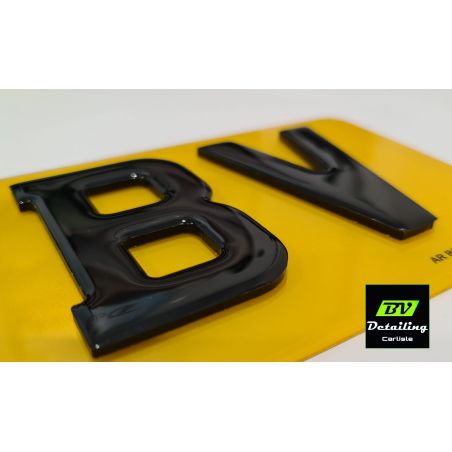  
BV 4D 3mm Acrylic Plates with gel top - Standard UK size set front & back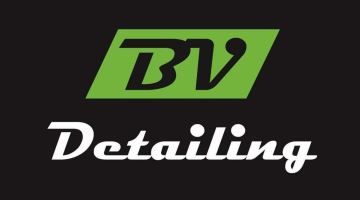 THESE ARE A SET OF FRONT AND REAR STANDARD SIZED PLATES. IF YOU NEED ANOTHER SIZE OF PLATE PLEASE ASK!
Laser cut 4D characters with a height of 3mm topped with a 3D gel resin character to give a bold, domed effect to your number plate. The characters are polished before being dispatched to give a high glossy finish.
100% Road Legal!
Adds next-level depth to your plates
Safe to pressure wash
Doesn't fade in the sun
Professionally laser cut
Industrial strength adhesive bonding
DVLA Approved
Product customization
Don't forget to save your customization to be able to add to cart
Orders can be made either online or in store at our premises in Carlisle however the correct documentation must be shown at the time of collection otherwise you will not be given your plates.
Legality
Road legal plate styles:
Please note that by law we include our company name, postcode and BSAU number 145e on the plate. The font style for all our plates is Charles Wright which is the legal UK road font, compliant with the law. The DVLA confirm that three-dimensional characters are legal and compliant with road laws, this includes '4D' number plates, as 4D is only an industry standard name, and they are still classed as three-dimensional.
Legal Document Requirements
When buying number plates the only way to operate fully legally is for the Registered Number Plate Supplier to see the original physical documents in person. Once we have seen and taken copies for our records we will process your order.
ID and Entitlement *
For us to produce your number plates legally, you are required to provide us documents proving your identity and your entitlement to the registration. For example, utility bill & V5C logbook or V750 Certificate (see 'Valid Documents' below for full list).
By purchasing online you agree to provide us with required documents before manufacturing of required plates.
To legally sell number plates we must be provided with two types of documents.
1: Identification
2: Registration Entitlement
Acceptable documents:
Part 1: Identification
You can use the following to confirm your name and address:
Driving Licence (Photo-card or paper counterpart)
Utility bill, Council Tax bill or rates bill from the last 6 months
Bank or building society statement from the last 6 months
National Identity Card
The following will confirm your name only:
passport (doesn't have to be issued in the UK)
bank or building society debit or credit card
police warrant card
armed forces identity card
The ID document you provide does not need to match the entitlement document; this is because the laws permit buying number plates as a gift.
Part 2: Registration Entitlement
vehicle registration certificate (V5C or V5CNI)
new keeper supplement (V5C/2 or V5C/2NI)
certificate of entitlement (V750 or V750NI) to the number
retention document (V778)
a renewal reminder for vehicle tax or SORN (V11 or V11NI)
temporary registration certificate (V379 or V379NI)
a number plate authorisation certificate (V948) with an official stamp from the Driver and Vehicle Licensing Agency (DVLA) or Driver and Vehicle Standards Agency (DVSA)
an electronic number plate authorisation certificate (eV948)
a letter of authorisation from a fleet operator (including lease or hire company) quoting the document reference number from the registration certificate
if your fleet is in the new V5C on demand scheme (also called 'V5C suppression'), a PDF of the vehicle's details from the view vehicle record service